Player
Wade Redden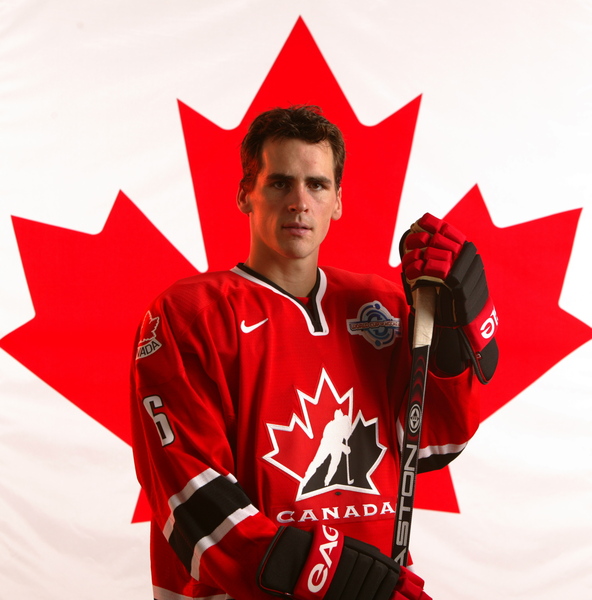 Wade Redden is a former professional ice hockey defenceman who had a successful and accomplished career in the National Hockey League (NHL). He played his minor hockey with Hillmond, Lloydminster as well as the Mid West Red Wings. Redden started his Junior A career as a Lloydminster Blazer at 15 years old during the 1992-93 season.
Redden spent his three Western Hockey League (WHL) seasons with the Brandon Wheat Kings from 1993 to 1996. He was selected second overall in the 1995 NHL Entry Draft by the New York Islanders but opted to return to the WHL for another season.
Redden made his NHL debut in 1996 and quickly became a mainstay on the Ottawa Senators' blueline. In 1999, he was named an alternate captain for the Senators. He also represented Ottawa at the 2002/2004 NHL All-Star Games and helped lead the team to the Stanley Cup final in 2007. Following 11 seasons with Ottawa, Redden joined the New York Rangers in 2008 for two seasons.
After a stint in the American Hockey League, Redden played for the St. Louis Blues and then finished off his playing career with the Boston Bruins during the 2012-13 season. He retired from the NHL having played a total of 1,129 games and recording 506 points. Redden is currently back with the Senators' organization as a development coach.
While representing Canada in several international tournaments, Redden helped win gold medals in 1995, 1996, and 2004 as well as a silver medal at the 2005 IIHF World Championship in Vienna, Austria. He also donned the Maple Leaf at the 2006 Winter Olympics in Turin, Italy.
Redden was a part of the 2020 Hockey Day in Saskatchewan event hosted by Hillmond and was instrumental in helping fundraise for the new rink in the community. To honour Wade for his efforts, the Hillmond rink was named the Redden Centennial Arena at its grand opening in 2008.
Throughout his career, Redden was known for his strong skating and offensive ability, as well as his leadership and defensive skills. With his impressive career and contributions to the game, Redden is a worthy inductee into the Ted Knight Saskatchewan Hockey Hall of Fame.
Back to Inductees