Builder
Terry O'Malley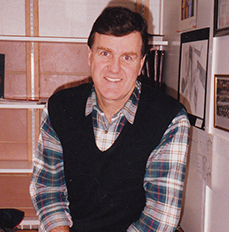 Terry O'Malley has been inducted into the Saskatchewan Hockey Hall of Fame in the Builder category.
O'Malley spent a total of 23 years at Athol Murray College of Notre Dame, as a coach, a teacher, and also served as the president of the school from 2003-06.
As a player, O'Malley played Junior hockey in Toronto and was one of the first Canadians who dedicated their playing career to the international game. In 1962, he joined the national and Olympic hockey university programs initiated by Father David Bauer in Vancouver, and then Winnipeg. The three-time Olympian also served as the national team Captain in 1966. O'Malley's next move was to Japan in 1971 where he played for one season with Seibu Tetsudo Tokyo. From 1972 through 1978 he skated with Kokudo Keikaku, in addition, took on the role as a coach, and was named league MVP with the team in 1975. He returned to Canada in 1979 in time to join the national team at the 1980 Winter Olympics. After these final Olympics, he retired from active play.
After his playing career, O'Malley was recruited by Martin Kenney Sr. along with fellow-Olympian Barry MacKenzie to join the Athol Murray College of Notre Dame where he remained until 2006. Since then, his dedication and involvement in hockey continues.
Terry was inducted into the International Ice Hockey Hall of Fame in 1998.
Back to Inductees