Builder
Stan Dunn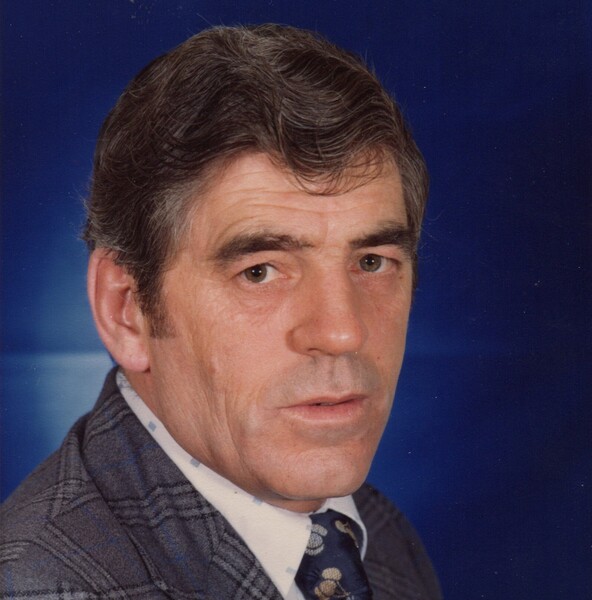 Stan Dunn (Rosetown) has been inducted into the Saskatchewan Hockey Hall of Fame in the Builder category.
Involved in developing countless hockey players for more than five decades, including talent that went on to the highest levels, Dunn was also instrumental in the development of hockey teams and leagues across Saskatchewan.
After a playing career that took him overseas where he met his wife, Sheila, Dunn began coaching in 1955. As a player/coach in Redvers, Lloydminster and then Lashburn, he also coached local minor hockey teams. From 1958-64, his teams won provincial titles in Midget, Intermediate and Juvenile categories. Dunn was also instrumental in the formation of a Junior B league, working with the Weyburn Red Wings of the WCJHL.
Hired to coach the Red Wings in 1967, Dunn guided the club's transition into the newly reformed SJHL, of which he was a founding member. In 1969-70, his Red Wings won the SJHL championship and the Abbott Cup on the way to the Memorial Cup finals against the Montreal Junior Canadiens.
After becoming coach and general manager of the WHL's Swift Current Broncos in 1970, he was named Coach of the Year in '73-74 and coached the East All-Star team. He partnered in the Stan Dunn/Ron Munro Hockey School for 12 summers.
With the Broncos moving to Lethbridge in 1974, Dunn remained in Swift Current to head the steering committee that formed an SJHL Broncos team, where he was part owner, coach, general manager and even the bus driver. In their inaugural season, they won the provincial crown followed by many successful years, with Dunn winning additional Coach of the Year honours.
From 1979-83, he was coach/ general manager of the SJHL's Battlefords Barons, followed by one year coaching Minor and Senior hockey in his hometown of Rosetown. He then coached the Midget AAA North Stars until 1992, when failing health forced him to retire from the game he loved so dearly.
Other lifetime accolades include:
1977 SAHA Outstanding Contribution to Hockey
2005 Broncos Hall of Fame induction
2004 SJHL Volunteer Recognition Award
Back to Inductees