Builder
Ron Rumball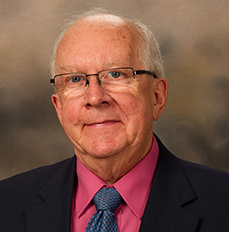 Ron Rumball (Bladworth) has been inducted into the Saskatchewan Hockey Hall of Fame in the Builders category.
Rumball, a native of Bladworth, relocated to Weyburn in 1966 when he took a position to be vice-principal at Haig Elementary School. Shortly after, he became locked into the Weyburn Red Wings and a path of success was soon to follow.
The Red Wings became a Junior 'A' program in 1969 and Rumball was on the Board of Directors. In 1972, he joined forces with Dwight McMillan for a second time (the first was with the Junior 'B' program in 1966). Throughout the '70s and '80s, he went from Board of Director to Director of Scouting to Team Manager. He officially became full-time General Manager for the Red Wings in 1995.
Rumball is one of a few people who can say they were part of an organization that played for the Memorial Cup, Centennial Cup, and RBC Cup. During his time with the team, Weyburn won eight SJHL crowns. The Wings also won the Centennial Cup (now the RBC Cup) in 1984 and also captured a surprise national crown in 2005 when the City of Weyburn actually hosted the RBC Cup.
Rumball was inducted into the SJHL Hall of Fame in 2009.
Back to Inductees