Builder
Robert John "Jack" McLeod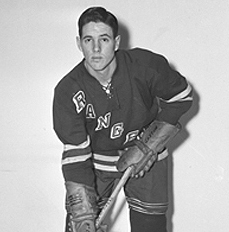 Jack McLeod (Regina) has been inducted into the Saskatchewan Hockey Hall of Fame as a builder.
McLeod started his hockey career as a player with the Notre Dame Hounds before joining the Moose Jaw Canucks. As a member of the Canucks, he won the provincial championship in 1949. McLeod then joined the New York Rangers.
After his playing career, McLeod focused on coaching. In 1965, he became the General Manager and Coach of Canada's National Team. During his time, the Canadian Olympic Team won the Bronze Medal in the 1968 Winter Games.
In the early '70s, McLeod was named Coach and General Manager of the Saskatoon Blades. This is a position that he held for a decade, after which he retired from the WHL.
Back to Inductees