Player
Nicholas "Nick" Schultz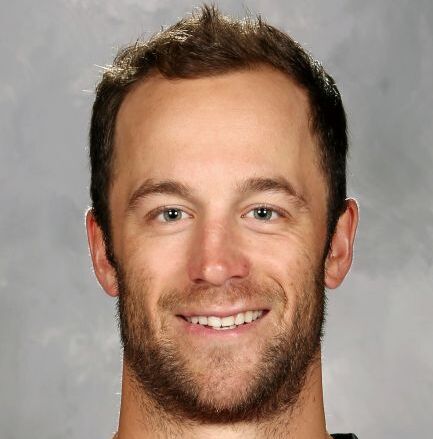 Nicholas "Nick" Schultz was born in Strasbourg, Sask., and started playing Minor hockey for the Strasbourg Maroons up until his second year of Bantam. In 1987-88, Schultz would move up and play one season of Midget 'AAA' with the Yorkton Mallers where he would be named Rookie of the Year, Top Defenceman, and Most Valuable Player of the league's All-Star game. The following season, Schultz made the jump to the WHL's Prince Albert Raiders and played three seasons, being named the team's Top Defenceman in 2000 and 2001 along with the team's Most Valuable Player in 2001. During the 2000-01 season, Schultz served as Team Captain for the Raiders.
Before ending his Junior career, Schultz was selected 33rd overall in the 2000 NHL Entry Draft by the Minnesota Wild. Schultz would play 10 seasons with the Wild before getting traded to the Edmonton Oilers in the 2011-12 campaign. After a short stint with the Columbus Blue Jackets, Schultz would retire with the Philadelphia Flyers following the 2016-17 season. During his NHL career, he would appear in 1,069 NHL games, collecting 30 goals and 145 assists for a total of 175 points and 483 penalty minutes.
Schultz's strong career would also allow him the opportunity to represent his province at the 1999 Canada Winter Games as a part of Team Saskatchewan and on the national stage at the World Junior Hockey Championships with Team Canada in 2001 and 2002. At those tournaments, Schultz would capture a Bronze and Silver Medal, respectively. Schultz also played for Team Canada at the World Championships in 2004, 2006, and 2007, winning Gold Medals in both 2004 and 2007.
During and after his playing career, Schultz would work on giving back to the community in several ways. He was heavily involved with many initiatives including the Garth Brooks Charity, Jarret Stoll Charity, renovation projects for the Strasbourg Recreation Centre, annual scholarships to students of William Derby School and has worked with the NHLPA to donate hockey gear for youth hockey. In 2017, Schultz was inducted into the Horizon School Division's Wall of Fame.
Back to Inductees