Player
Max Bentley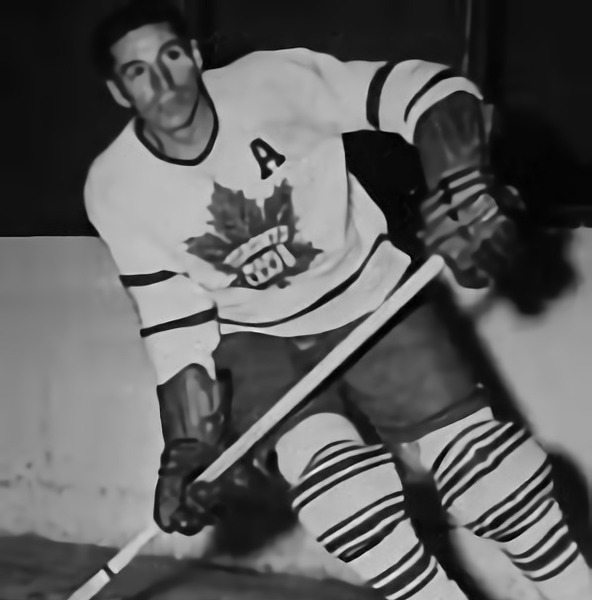 Max Bentley was born on March 1, 1920, in Delisle. Max was a carbon copy of his older brother Doug. At 155 pounds, Max similarly was a slippery and skillful forward that would stop at nothing to see the puck hit the back of the opponent's net.
Max's feet never seemed to stop moving which led to his aggressive play and effective offense. He played his first NHL season with the Chicago Blackhawks in 1940 at the age of 18. For the first eight years of his career, Max's older brother Doug was suiting up for the Blackhawks alongside him. He collected the Lady Byng Memorial Trophy in the 1942-43 season as well as the Hart Memorial Trophy in 1945-46. Max won the 1946-47 scoring championship on the last day of the season, his second consecutive scoring title with the Hawks.
The time spent with Doug in Chicago was extremely rewarding for Max; however, his career would take a dramatic turn as he was dealt to the Toronto Maple Leafs on Nov. 2, 1947. Max was joining an already strong Toronto team and would go on to hoist Lord Stanley three times with the Leafs in 1948, 1949 and 1951.
Max and Doug were reunited one last time for the New York Rangers in 1953-54. Max was extremely thankful to be able to begin and end his NHL career alongside his older brother.
Following his official retirement, Max was inducted into the Hockey Hall of Fame in 1966. Max and Doug were inducted together into the Saskatchewan Sports Hall of Fame in 1967.
Back to Inductees