Grassroots
Larry Johnson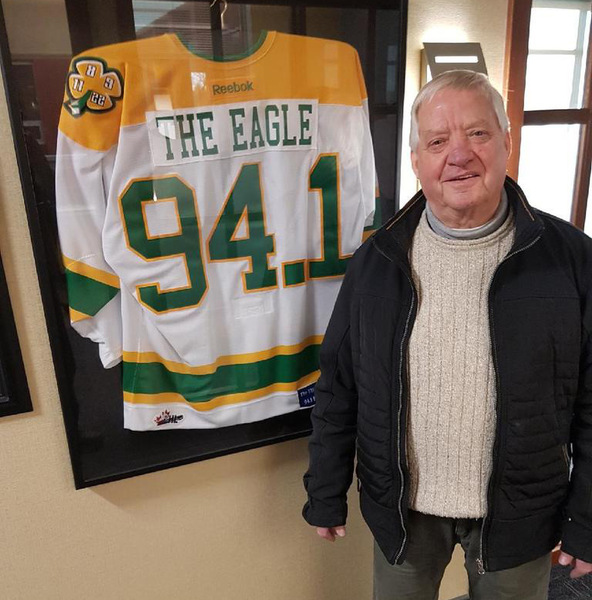 Larry Johnson (Moose Jaw/Swift Current) has been inducted into the Saskatchewan Hockey Hall of Fame in the Grassroots category.
Hockey has been a part of Johnson's life since the age of four when he started playing on the creek in Moose Jaw. He continued playing the sport until 60 when he retired from Old Timers hockey. Over the course of his time as a young player, he won the city scoring championship, played on the city all-star team and won a city championship. He later went on to win a provincial A championship with the Swift Current Indians.
Johnson's coaching career spans four decades as he first took on the role in 1974 and continued to coach until 2015. Over the course of that time, he led multiple teams, male and female, to championships and successful seasons. His impact and influence were felt by many of the players he coached including former Team Canada player Bobbi-Jo Slusar and former NHLer Travis Moen.
Off the ice, Johnson's commitment to the game continued as he was as a member of the Swift Current Hockey League for 20 years; served as the president of the Midget Legionnaires for 15 years; was a founding board member to start the Swift Current Tournament of Champions; and was the co-founder with Slusar to develop the Swift Current Wheelchair hockey program.
Johnson's dedication did not go unnoticed as he was named the Athlete of the Year as a coach at the Swift Current Eagles Athletic Awards in 1992; won the SHA Outstanding Volunteer in 2001; and he received the SaskEnergy Volunteer Championship Award in 2013 for the Hockey Day in Saskatchewan weekend.
Back to Inductees