Player
Keith Magnuson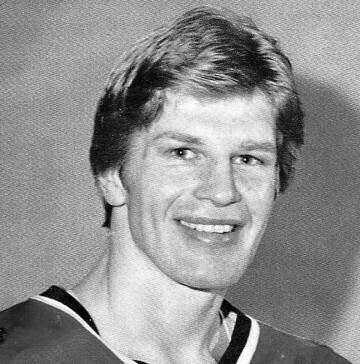 Keith Magnuson (Saskatoon) first came onto the hockey scene in Saskatchewan playing for the Saskatoon Blades in the 1964-65 season. Following just one season, Magnuson moved to the United States, playing for the National Collegiate Athletic Association's (NCAA) University of Denver Pioneers. In Denver, he would lead the Pioneers to two NCAA championships in 1968 and 1969. During this time, Keith would be chosen as a Western Collegiate Hockey Association First Team All-Star in 1966 and would receive the Most Outstanding Player at the NCAA tournament in 1969.
Magnuson's pro-career dream became a reality when he signed as a free agent with the Chicago Blackhawks following his college career. Keith was best known for his leadership and his willingness to defend his teammates. During his NHL career, Magnuson played in 589 games, collecting 1,442 career penalty minutes, second-most in team history. Throughout his Blackhawks career, Magnuson would be named team captain for the years 1976-79 and would also participate in the 1971 and 1972 NHL All-Star games.
Following his playing career, Magnuson would transition to coaching, becoming an assistant coach, and eventually head coach, for the Chicago Blackhawks. After his coaching career, he would continue to remain close to the rink and association by establishing the Blackhawks Alumni Association and making many appearances on behalf of the team.
In December 2003, Magnuson tragically passed away in an automobile accident while returning from the funeral of former NHL player, Keith McCreary. The NHL Players Association would go on to honour Keith by creating the NHLPA Keith Magnuson 'Man of the Year' Award -- an award given annually to former players who have "applied the intangibles of perseverance, commitment and teamwork developed through the game into a successful post-career transition."
Magnuson's legacy was honoured by the Chicago Blackhawks in 2008, having his number 3 retired by the franchise. Magnuson was also inducted into the Saskatchewan Sports Hall of Fame in 2014.
Back to Inductees