Player
Johnny Gottselig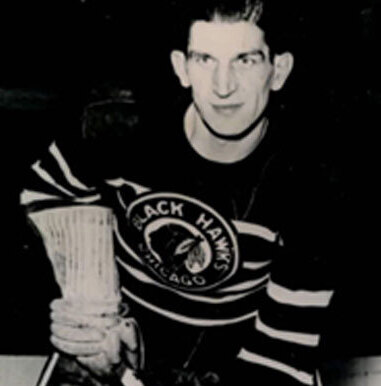 Johnny Gottselig (Regina) has been inducted as a player in the Saskatchewan Hockey Hall of Fame. Gottselig played his Minor Hockey in Regina including the Regina Pats of the SJHL in 1923-25. During this time, the Pats won the league championship in 1923-24. The following year, 1924-25, Gottselig and the Pats won 16 of the 17 games during the regular season and went on to win the Memorial Cup against Aura Lee.
After the Pats, Gottselig played with the Regina Capitals of the Prairie Hockey League and the Winnipeg Maroons before becoming an NHL player. He played 16 seasons with the Chicago Blackhawks where he appeared in the playoffs nine times and won two Stanley Cups. Gottselig retired as a player after one game in the 1944-45 season. He then took over as head coach of the Blackhawks for that season.
After his coaching career, Gottselig played many different roles with the Blackhawks including Public Relations Director, Color Commentator for radio and Play-by-Play Announcer for TV.
Back to Inductees