Player
Guyle Fielder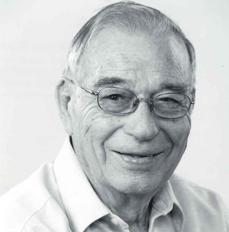 Guyle Fielder (Nipawin) has been inducted into the Saskatchewan Hockey Hall of Fame as a player.
Fielder started his Junior career with the Prince Albert Mintos in 1948. From there, he moved to Lethbridge to play two seasons before signing as a free agent with the Chicago Blackhawks. Although he only played 15 games in the NHL, his Minor career was impressive. Most of his time was spent playing 22 seasons with the Western Hockey League.
He was the first professional hockey player at any level to surpass 2,000 total career scoring points (Dec. 20, 1972). Gordie Howe achieved that milestone three years later on March 27, 1975, while playing with the Houston Aeros of the World Hockey Association. Wayne Gretzky achieved it in 1990 with the Los Angeles Kings, followed later by Mark Messier. They remain the only four players to achieve the feat.
During his Junior career, Fielder was the WHL Rookie of the Year in the 1951-52 season, and received the Dudley "Red" Garrett Memorial Award for Rookie of the Year in 1952-53 in the AHL. He is a nine-time WHL leading scorer, six-time WHL MVP, and three-time Fred J. Hume Cup winner for the most gentlemanly player in the WHL.
Fielder was also named to the WHL First All-Star team eight times, WHL Second All-Star team four times, and AHL First All-Star team one time.
Back to Inductees