Player
Glenn Hall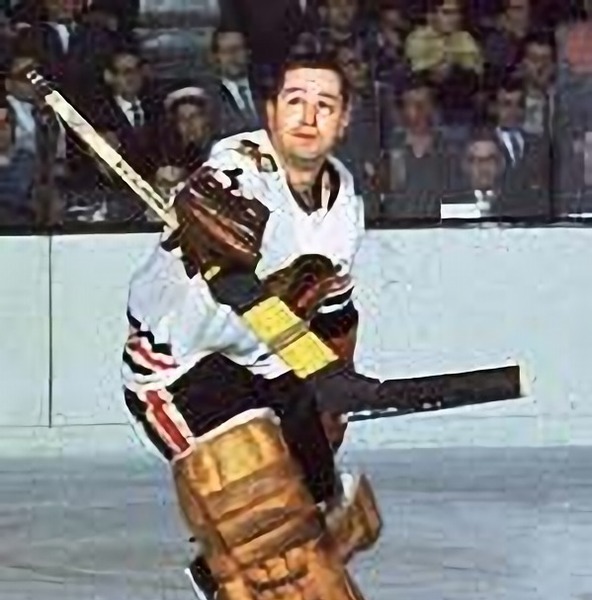 Glenn Hall was born on Oct. 3, 1931, in Humboldt. Glenn played his Junior hockey in Windsor, Ont., with the Spitfires before signing with the Detroit Red Wings in the summer of 1951.
After two seasons spent in Detroit's farm system, Hall rarely missed a start or an award once his feet were wet in the NHL. Consistent and stellar performances kept shooters awake at night which earned him the nickname "Mr. Goalie." Hall started every single game in his first year with the Red Wings while allowing just 2.11 goals against and claiming the Calder Trophy as the NHL's top rookie.
After one more season in Detroit and still not missing a single game, Glenn was traded to the Chicago Blackhawks in the infamous Ted Lindsay deal. Glenn spent 10 more seasons in Chicago and was placed on the All-Star Team eight times, five of those on the First Team. In the 1961 season, Mr. Goalie was a crucial piece in leading the Blackhawks to their first Stanley Cup championship since 1938.
At the end of the 1967 season, Hall was left unprotected in the expansion draft and was selected by the St. Louis Blues at the age of 36. A different sweater was about the only change that occurred as Hall led the Blues to the Stanley Cup Final in their inaugural season. Despite losing to the Montreal Canadiens in four games, Hall was awarded the Conn Smythe Trophy as the league's top playoff performer. Glenn finally decided he had given everything he had to the game and officially retired in 1971.
They truly didn't come much tougher than Hall. Despite over 300 stitches to his face throughout his career, Hall played every single game for seven straight seasons and started 502 straight regular-season games and another 50 in the playoffs splitting between Detroit and Chicago. Only four times did he finish a season with a losing record and helped earn him Vezina Trophies in 1963, 1967 and 1969. His 84 career shutouts, third of all time, guaranteed his place in the Hockey Hall of Fame as one of the best goaltenders to ever play the game.
Back to Inductees