Builder
Emile Francis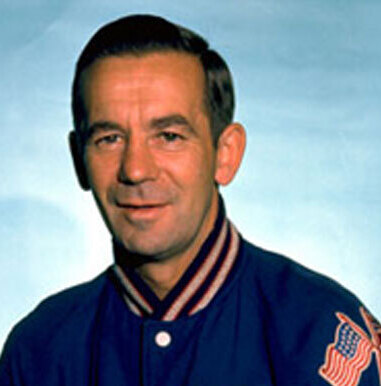 Emile Francis (North Battleford) has been inducted into the Saskatchewan Hockey Hall of Fame as a builder. Francis, a goalie, was an active player in many leagues from 1941-1960. He played with the North Battleford Junior Beavers and Moose Jaw Canucks in the SJHL.
In 1945 Francis became the first goaltender to use a glove. He used a first baseman's glove that he sewed to a cuff from a forwards glove. In addition to playing Francis became a coach following his retirement as a player. He coached for the Guelph Royals of the OHA before moving to the NHL with the New York Rangers in 1965 to 1975. During his ten years with the Rangers he made the playoffs in each year and led his team to a loss in the 1972 Stanley Cup Finals.
He then joined the St. Louis Blues as a coach before becoming the General Manager of the Hartford Whalers from 1979-1988. Following his General Manager position, Francis then became the president of the club from 1988 until 1993.
Back to Inductees