Player
Bryan Trottier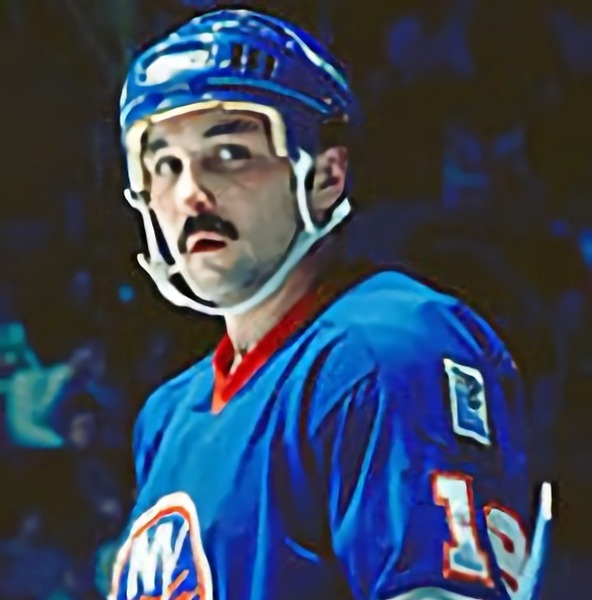 Bryan Trottier was born on July 17, 1956, in the small town of Val Marie, Sask. Trottier learned to skate on a nearby river behind his family home. This was where Trottier first dreamed that maybe one day he would be good enough to play for the local club, the Val Marie Mustangs.
Bryan was always a Bronco throughout his Junior hockey career. He broke onto the scene with the Humboldt Broncos of the Saskatchewan Junior Hockey league in the 1971-72 season. From there, he jumped up into the Western Canada Junior Hockey League where he would join the Swift Current Broncos for two seasons before being traded to the Lethbridge Broncos in his final year. Trottier put up 301 points (103 goals, 198 assists) in 202 career Junior games which led him to be taken in the second round of the 1974 NHL Entry Draft by the New York Islanders.
Bryan was a player whose overall impact far transcended the sum of his individual talents. Trottier's pure relentlessness was on display every night and he made it his mission to hit somebody on every shift. Islanders coach Al Arbour and general manager Bill Torrey noticed Bryan's internal fire instantly. Arbour threw Trottier between Mike Bossy on one wing and Clark Gillies on the other. Bryan was quickly at the centre of the most dangerous line in the league. Trottier finished second in scoring to Guy Lafleur in 1977-78 with 123 points. One year later, Bryan led the NHL in scoring when he had 47 goals and 87 assists for 134 points and was an astonishing plus-76 on his way to winning the Hart Trophy.
The Islanders' reign of terror on the league continued for four years as they could not be dethroned as Stanley Cup Champions. Trottier's natural scoring ability combined with his ability to be a shutdown, defensive superstar was key to New York's sustained success.
The Val Marie product far exceeded his local team dream and constructed one of the most decorated NHL careers in the league's history. In all, he appeared in nine All-Star games while totaling 1,425 points (524 goals, 901 assists) in 1,279 games. His hardware included the Calder Memorial Trophy in his 1975-76 rookie season, the Art Ross Trophy in 1978-79, the Hart Memorial Trophy in 1978-79, the Conn Smythe Trophy in 1979-80 and the King Clancy Memorial Trophy in 1988-89. Above all individual accomplishments, Bryan captured seven Stanley Cups including four in a row from 1980-83 with the Islanders and two more later in his career with the Pittsburgh Penguins. Trottier was inducted into the Hockey Hall of Fame in his first year of eligibility in 1997.
Back to Inductees