Player
Brian Propp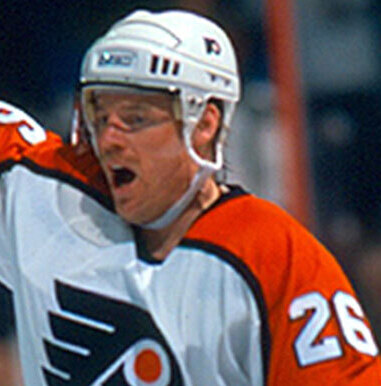 Brian Propp (Lanigan) started his career with the Melville Millionaires of the SJHL and holds the scoring record with 75 goals and 92 assists for 168 points in 57 games. Then Propp played with the Brandon Wheat Kings of the WHL. He was drafted 14th overall by the Philadelphia Flyers in the 1979 NHL Entry Draft where he played most of his professional career.
During the 1990-91 season, Propp was a member of the Minnesota North Stars. He played for the Hartford Whalers during the 1993-94 NHL season.
Propp went to the Stanley Cup Finals five times, with Philadelphia in 1980, 1985, and 1987, with the Boston Bruins in 1990 and with Minnesota in 1991. He also played in the NHL All-Star game five times.
Propp also represented Canada five times:
1979 Team Canada - World Juniors
1982 and '83 Team Canada - World Championship (Bronze in both)
1987 Team Canada - Canada Cup (Gold)
1992 Team Canada – Spangler Cup (Gold)
Back to Inductees