Player
Bob Bourne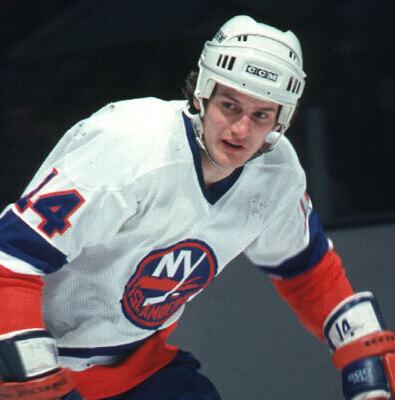 Bob Bourne (Netherhill) grew up playing both hockey and baseball at a young age. He went on to turn his outstanding hockey skills into an exceptional Junior hockey career and four Stanley Cup Championships with the New York Islanders. In addition, he did sign with the Houston Astros baseball organization before going on to play in the NHL.
In his three seasons playing Junior hockey with the Saskatoon Blades, Bourne showcased his talent with 97 goals, 224 career points and his contribution to the team was enshrined when his #12 was lifted to the rafters in 2005. Bourne's effort and determination as a Junior hockey star were rewarded as he was drafted by both the NHL's Kansas City Scouts and the WHA's Indianapolis Racers in 1974. Prior to the start of the 1974-75 NHL season, Bourne was traded to the New York Islanders.
The future member of the New York Islanders Hall of Fame spent 14 seasons in the NHL with New York and Los Angeles. He played 964 career games netting 258 goals and 582 total points. His leadership was a key ingredient of the Islander teams that captured the Stanley Cup four consecutive times. In 1984, he also represented Canada as a member of the Canada Cup team. Bourne spent the final two seasons of his NHL career with the Los Angeles Kings during which he was awarded the Bill Masterton Trophy for perseverance. Bourne was also honoured by Sports Illustrated as one of 1987's Sportsmen of the Year for his work with a school for disabled children.
After retiring as a player, Bourne spent five seasons coaching in the International Hockey League and Western Professional Hockey League. His commitment to athletic endeavours will be a part of his legacy through the Bourne Family and Friends Foundation, which was created to help instil healthy lifestyles in youth who experience challenges in accessing opportunities to experience activities.
Bourne was inducted into the Saskatchewan Sports Hall of Fame in 2014.
Back to Inductees