Builder
Bill Hunter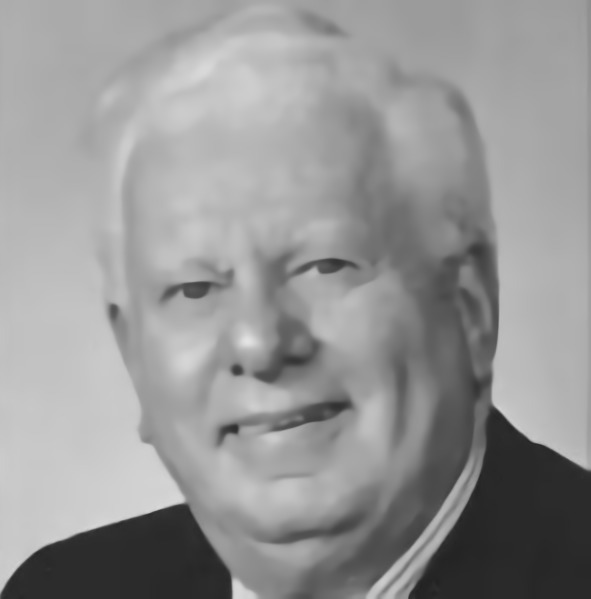 Bill Hunter was one of the most influential and innovative people ever to come out of Saskatchewan when it came to the promotion of hockey in Western Canada.
After attending Notre Dame College at Wilcox, he moved to North Battleford, founded Hunter's Sporting Goods and became involved with juvenile hockey.
"Wild Bill" Hunter as he was nick-named was coach, general manager and owner in several hockey towns including Regina, Saskatoon, Medicine Hat, Moose Jaw and Edmonton.
It was with Edmonton where he had some of his greatest success as a junior hockey promoter when his Edmonton Oil Kings captured the Memorial Cup in 1966.
He was a founder of the Western Hockey League before moving on to take up challenges in the World Hockey Association (WHA). He started the Alberta Oilers for the WHA, was the force behind the Edmonton Coliseum being built, and was very instrumental in the formation of the WHA which was a direct challenge to the NHL. He also played a large part in the overturning of the reserve clause in the National Hockey League contract.
Bill was the general manager of Team Canada in the 1974 World Hockey Association-Soviet series and swore that the NHL stole his idea for the 1972 Summit Series.
The Alberta Oilers were one of the WHA teams that were absorbed into the NHL when the two leagues merged and Hunter's team then became known as the Edmonton Oilers.
After selling the Oilers, Hunter went on to try and secure an NHL team for his hometown of Saskatoon and came very close to securing the St. Louis Blues franchise for the Bridge City.
Over the years, Bill has received many honours. He has been inducted into the Notre Dame, Saskatoon, Edmonton, Saskatchewan and Alberta Sports Halls of Fame.
In 2001, Bill Hunter was inducted into Canada's Sports Hall of Fame and received the Order of Canada in 2000.
Back to Inductees