Builder
William "Bill" Thon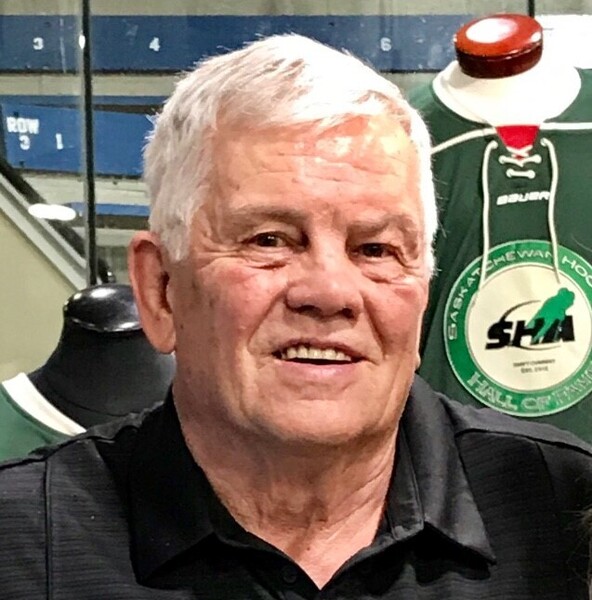 William "Bill" Thon would begin his journey playing minor hockey in Saskatoon from 1950 to 1959. Thon would go on to play Senior men's hockey up until 1970. Thon would then transition his focus from playing to developing when he embarked on his goal to enhance female hockey in Saskatchewan. In 1970, Thon founded the Melfort Missilettes, an all-female hockey team and a first of its kind in the area. Members of the team were made up of players aged 8 to 25 years. The team would compete from 1970 to 1978. The Missilettes would make it to the Western Canadian Regionals most of those years.
Following the creation of the Missilettes, in 1981, Thon established the Maidstone Saskies female hockey program. The Saskies would go on to be Senior women's provincial champions each season from 1981 to 1991. At the national level, the Maidstone Saskies would capture a Silver Medal in 1986 and Bronze Medals in both 1983 and 1987. The Saskies also competed in international tournaments in Finland and Sweden during the 1984 season.
Thon would also go on to coach a group of former Saskies at the World Masters Women's Hockey Tournament in Edmonton for women over 35. At this tournament, Thon's team would achieve a Gold Medal as tournament champions. "Bill" as he came to be, would not stop coaching until 2012, accumulating an impressive 62 years in hockey.
For his service and dedication throughout those years, Thon would receive the Canadian Celebration Medal of Volunteerism Award in 1988 by the Government of Canada. In 1988, Thon received the Merit Award presented by the Saskatchewan High School Athletic Association for outstanding service as a high school coach and sports organizer. William "Bill" Thon was also a member of the 2000-01 Lloydminster Border Kings who were inducted into the Saskatchewan Hockey Hall of Fame in 2017.
Back to Inductees