Official
Wes Smith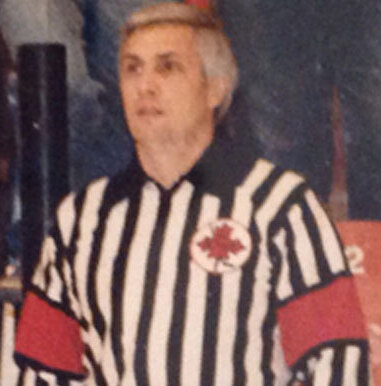 Wes Smith (Nokomis) has been inducted into the Saskatchewan Hockey Hall of Fame in the Official category. Smith started officiating hockey in 1971 in Saskatoon. From there, he began reffing Senior into Junior B and Junior A. Smith served on the Saskatoon Referees Association for 14 years, including nine as President.
Smith was a linesman in the Western Hockey League for 12 seasons, including the Memorial Cup in Regina in 1980. He also was a Referee in the SJHL and Canada West Men's Hockey for 15 years. Smith was also given the opportunity to ref during the Saskatchewan Winter Games in Moose Jaw in 1978.
Smith has also worked in various national championships. He has reffed one Allan Cup, one Hardy Cup, three Centennial Cups, two National Small College Championships, along with the CIAU National. During this time, Smith achieved Level 6 accreditation, which is the highest level for an amateur official in Canada. This allowed him to referee two international exhibition games (Canada's Men's National Team versus Team USSR).
Smith is still active as an off-ice supervisor, after officiating for 22 years.
Back to Inductees