Official
Ken Wheler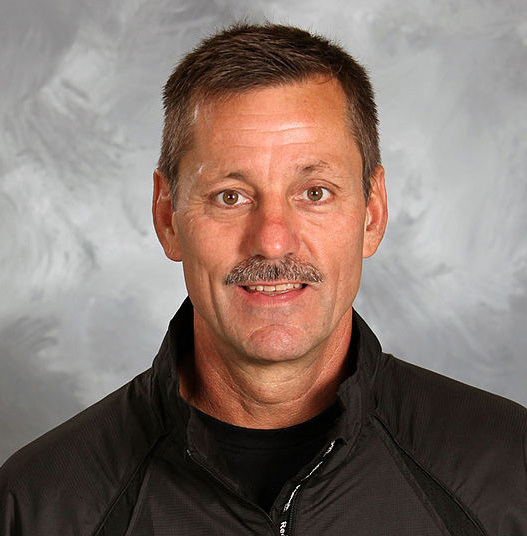 Ken Wheler (Battleford) has been inducted into the Saskatchewan Hockey Hall of Fame in the Official category.
Wheler began officiating at the age of 14 as part of the Battleford Community Youth Club hockey program. He advanced through the ranks and went on to take on assignments from the local Minor Hockey Association. He continued to referee while playing Midget hockey but then made the decision to dedicate his time to officiating full-time.
Wheler refereed several provincial championships at the Midget, Junior A and Senior levels prior to relocating to Saskatoon after being introduced to Ed Chynoweth. He spent one season as a linesman in the Western Canada Hockey League (now WHL) before starting as a referee the following year while continuing to referee Junior A, including the National Junior A Championship. Following that, he refereed primarily WHL games including the Memorial Cup in 1980. He went on to attend several NHL training camps and after being offered a Minor League contract spent three seasons refereeing in the IHL, CHL and AHL with preseason exposure in the NHL. In addition, Wheler worked as a linesman in seven NHL regular-season games.
Off the ice, Wheler was a clinic instructor in Saskatchewan and later in British Columbia. He instructed one year at the Terry Gregson Referee School in various parts of Europe and instructed at the Western Canada School of Officiating and the Can-Am Referee School.
After retiring from on-ice officiating in 1987, Wheler joined the WHL Officiating Supervisory team. In 2008, he became a part-time NHL Officiating Manager which became full-time three years later. In addition, he continues to do some supervision in the WHL, speaks at various high performance officiating seminars and training camps. Wheler has attended two Olympic games as a liaison with the NHL and the IIHF as well as a game supervisor. Most recently, he was invited to Germany to make a presentation to 33 National Member Associations and travelled to Finland and Sweden to observe World Cup of Hockey exhibition games.
Back to Inductees