Grassroots
John "Jack" Maddia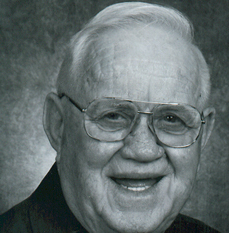 Jack was born in Moose Jaw, lived in Fort Qu'Appelle from 1930 to '73 and was a resident of Indian Head since 1973. He had a long, outstanding hockey career in the Qu'Appelle Valley area, being instrumental in forming the Fort Qu'Appelle Minor Hockey Association in 1960 and in the same year, he formed the Qu'Appelle Valley Senior Hockey League. After retiring, Jack began his long association with the administration of the sport by refereeing and coaching.
He began serving on the Saskatchewan Amateur Hockey Association (now Hockey Saskatchewan) Board of Directors in 1976 and continued until 1988. During that time, Jack coached, served as Vice President of the Southern Midget "AAA" League, and served as a mentor to many coaches and administrators.
Jack has been a past President of Hockey Saskatchewan, the representative at numerous national championship events, and has spent time on the Board of the Canadian Hockey Association (now Hockey Canada). Internationally, Jack, along with three other Canadian coaches, participated in a series of coach's clinics in the Soviet Union during the World Hockey Association – Soviet series of 1974 and he was selected to accompany the Notre Dame Midget "AAA" team to Japan for an exhibition series in 1980.
Jack, always humble, says that he could never have done what he did if it wasn't for his beloved wife Fran who stayed home and raised their children.
1992: Saskatchewan Hockey Association Volunteer of the Year
1993: Awarded Lifetime Membership in the Saskatchewan Hockey Association
1993: Awarded the Canadian Hockey Association's Order of Merit
1996: Inducted into the Rural Sports Hall of Fame in Indian Head
2002: Inducted into the Saskatchewan Sports Hall of Fame
Back to Inductees