Grassroots
Joe Bloski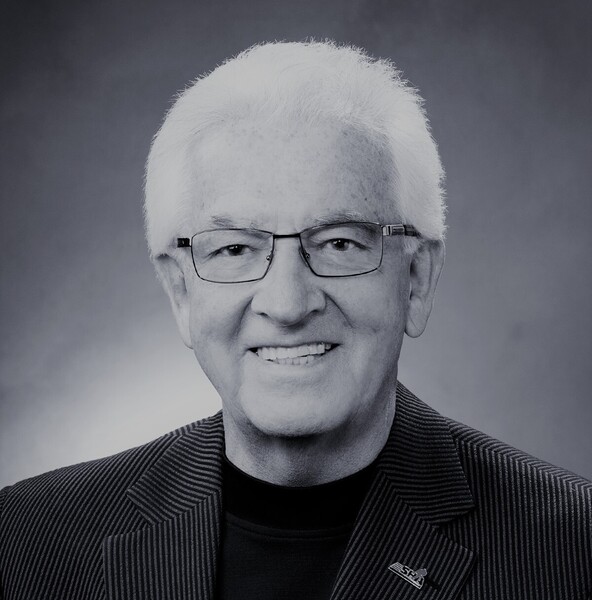 Joe Bloski (Chelan, Sask.) started his coaching career in Saskatoon, beginning at the Novice level in 1961 and continuing through to Midget. In 1970, Bloski was elected president of the Eastview Community Association in Saskatoon and played a successful leadership role in raising funds for the construction of two outdoor rinks with permanent boards and asphalt bases. During the 1970s, Bloski continued to coach and/or manage hockey teams in the Flyers Zone of the Saskatoon Minor Hockey Association. In 1982, Bloski partnered with fellow hockey enthusiast, Ken Johnston and together they assumed the operation of the Saskatoon Blazers Midget hockey club. It was in 1982 that Bloski would become one of the 10 founding members of the Saskatchewan Midget "AAA" Hockey League (SMAAAHL). Bloski would later relinquish his coaching duties with the Blazers organization but would remain as the club's team manager. While holding this position, Bloski was elected to the position of vice-president of the SMAAAHL and in 1993, stepped back from the Blazers management position to become league president of the SMAAAHL. Bloski remained in this role up until 1997.
Bloski served as a director of the Saskatoon Blades Scholarship Education Fund Committee from 2002 to 2012. In 2003, Bloski represented Saskatoon Sports Tourism in an advisory role on the committee for the Esso Cup Women's National Hockey Championship held in Saskatoon. Bloski was instrumental at securing bids for the 2006 and 2009 World Junior Championships along with the 2007 International Men's Championships. During the 2013 Memorial Cup, Bloski again accepted the duties of vice-president of logistics for the host committee as well as a member of the 2018 host organizing committee for the 4 Nations Cup, both events held in Saskatoon.
Joe Bloski would receive many awards and acknowledgements during his career. Among them were the 'Outstanding Volunteer, North' award from the Saskatchewan Hockey Association (now Hockey Saskatchewan) in 1992. He received the 'Saskatoon Referees Association Volunteer Award' from Saskatoon Minor Hockey in 1996. Bloski was inducted into the Saskatoon Sports Hall of Fame in 1998. As well he received the 'Kinsmen Sportsman of the Year Award' in 2000, the Saskatoon Centennial '100 people 100 reasons' Citizens Award in 2006, the Saskatoon 'Tourism Leadership Award' in 2009 and the 'Canadian Sports Tourism Alliance Community Service Award' in 2010. Bloski was presented with a lifetime membership from the SMAAAHL in 2006.
Back to Inductees