Player
Jim Neilson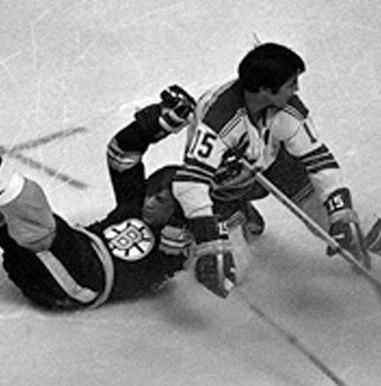 Jim Neilson (Big River) has been inducted into the Saskatchewan Hockey Hall of Fame as a player. Neilson was one of the longest-serving First Nations hockey players in the National Hockey League. He had a 17-year career with the NHL. Neilson broke into the league during the Original Six era, playing with the New York Rangers.
He was a Defenceman with the Rangers from 1962-74 where he spent most of his time. After New York, Neilson played from the California Seals in 1974-76, Cleveland Barons from 1976-78, and finished his career with the Edmonton Oilers in 1978-79.
During his NHL career, Neilson was the MVP of the Seals in 1975-76, hitting the milestone award for 1,000-plus games played, as well as runner-up to Bobby Orr for Best Defenceman in 1967.
Some of the highlights of his career include:
Athlete of the Year in Prince Albert (1959)
Rookie of the Year in Kitchener Waterloo (1961-62)
Prince Albert Sports Hall of Fame (1999)
Onion Lake Cree Nation Hockey Hall of Fame (1996)
Saskatchewan Sports Hall of Fame (2010)
Back to Inductees