Player
Jim Neilson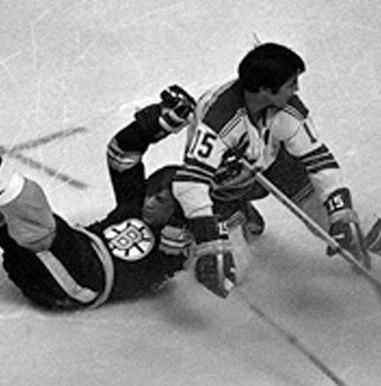 Jim Neilson (Big River) is being inducted into the Saskatchewan Hockey Hall of Fame as a player. Neilson was one of the longest serving First Nations hockey players to play in the NHL. He had a 17 year career with the National Hockey League. Neilson broke into the league during the Original Six era playing with the New York Rangers.
He was a Defenseman with the Rangers from 1962-74 where he spent most of his time. After New York Neilson played from the California Seals in 1974-76, Cleveland Barons from 1976-78, and finished his career with the Edmonton Oilers in 1978-79.
During his NHL career Neilson was the MVP of the Seals in 1975-76, hit the milestone award for 1,000+ games played, as well as runner-up to Bobby Orr for Best Defenseman in 1967. Some of the highlights of his career include Athlete of the Year in Prince Albert in 1959, Rookie of the Year in Kitchener Waterloo 1961-62, Inducted into the Prince Albert Sports Hall of Fame in 1999, Onion Lake Cree Nation Hockey Hall of Fame in 1996, and the Saskatchewan Sports Hall of Fame in 2010.
Back to Inductees