Grassroots
Elgar Petersen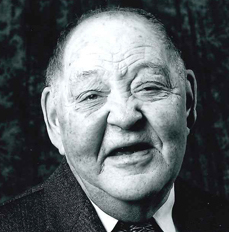 Elgar Petersen (Humboldt) has been inducted into the Saskatchewan Hockey Hall of Fame in the Grassroots category.
Petersen has been a major contributor to all levels of hockey in Humboldt since the late 1960s. During his time as a volunteer with Humboldt Minor Hockey, he was a coach, a mentor, a player, and so much more to the community. Petersen was seen at the rink almost every day, sometimes for over 12 hours a day.
The members of the hockey community in Humboldt say his greatest legacy is three generations of Minor hockey participants and hundreds of Junior hockey players from throughout Canada and beyond that would call him their friend. The City of Humboldt chose to honour Petersen's contributions to the sport by naming the arena after him.
Back to Inductees