Official
Dennis Pottage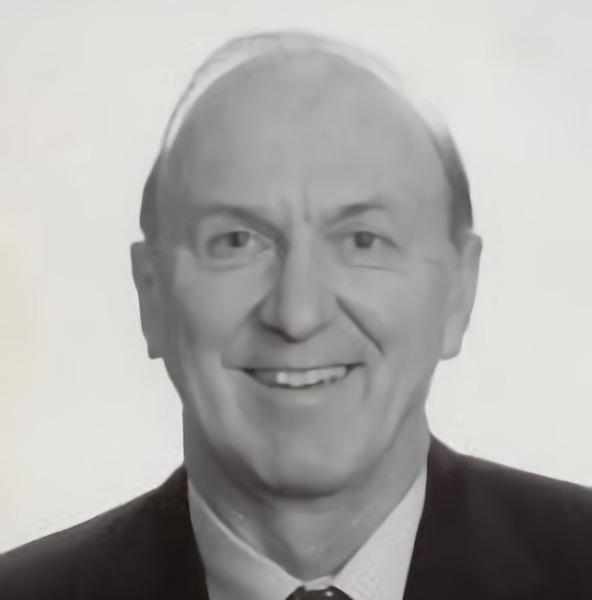 Dennis Pottage enjoyed a passion for hockey and in particular for hockey officiating.
As a referee Dennis began officiating with the Regina Hockey Officials Association where he worked all levels of hockey and quickly established himself as one of the province's elite officials.
Dennis worked numerous national championships including the CIAU Championship, the Memorial Cup, the Allan Cup, the Centennial Cup, and the Royal Bank Cup. Some he worked several times.
He was selected to attend the International Ice Hockey Federation (IIHF) referee's camp in Fussen, Germany, and was then assigned to referee at the World Junior Hockey Championships in 1986.
Off the ice, Dennis was actively involved in the Saskatchewan referee's division. At the national level, he chaired the national referee's committee for five years before he was eventually elected as Referee-in-Chief of the Canadian Amateur Hockey Association (CAHA), a position that he held for nine years.
As Referee-in-Chief, he was responsible for overseeing the CAHA officiating program that provided yearly certification to over 40,000 hockey officials across the country. He was also responsible for the assignment of officials to all national and international games. At the international level, Dennis was both a supervisor and an instructor for the IIHF. He served as a supervisor at several world championship events and was involved as an instructor at referee clinics in both Japan and Korea.
For his outstanding contribution to the development of hockey in Canada, Pottage received the Gordon Juckes Award from the CAHA in 2003. As well, the SHA's referee division awarded him an honourary life membership in recognition of his work and leadership.
In 2008, he was inducted into the Saskatchewan Sports Hall of Fame as a builder.
Back to Inductees