Team
1973-1974 Regina Pats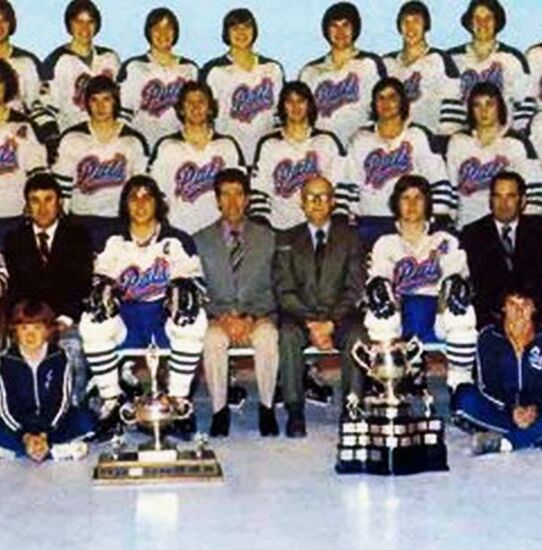 Under the guidance of Head Coach Bob Turner, the Regina Pats put up a 43-14-11 record in the 1973-74 regular season and advanced to the Memorial Cup beating the rival Saskatoon Blades, Swift Current Broncos and Calgary Centennials.
The Memorial Cup final was a rematch against the Quebec Remparts. The Pats trailed 3-0 near the 17-minute mark of the opening frame before Clark Gillies' goal started the Regina comeback. Trailing 3-1 going into the middle period, Turner walked into the dressing room and Dennis Sobchuk got up and said, "You do not have to say a word, we're going to win this game." Turner turned around and walked out. They went on and outshot Marc Picard's Remparts 22-4 in the second period and scored four straight goals. They went on to win the game 7-4 and were crowned the Memorial Cup champions.
Members of the 1974 Memorial Cup team are:
Eddie Staniowski, Bob Leslie, Randy Johnson, Greg Joly, Kim MacDougall, Mike Harazny, Dave Thomas, Mike Wirachowsky, Dennis Sobchuk, Glen Burdon, Jim Minor, Rob Tudor, Al Dumba, Mike Wanchuk, Rick Uhrich, Dave Faulkner, Drew Callander, Clark Gillies, Robbie Laird, Jon Hammond, Billy Bell, Russ Mahoney, Les Grauer, Bob Turner, Del Wilson, John Weber, Norm Fong, Wayne Zurkowski, Ron Johnston, Dale Richter.
Back to Inductees