Team
1972 Rosetown Redwings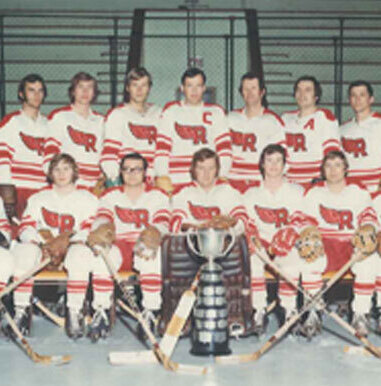 The Rosetown Redwings played 58 games in the 1971-72 season and finished with a record of 33-19-4. This put the Redwings first in their league. They made it to the League Final where they were beat by Lloydminster.
When it came to the Senior "A" Provincial Playoffs, they met Lloydminster in the final once again. This time with a different outcome. The Redwings beat Lloydminster 3-2 in a best-of-five series.
During the 1971-72 series, Rosetown won the Einar Holtet Trophy (emblematic of first-place finishers in the Western Saskatchewan "A" League), the Henderson Trophy – Provincial Championship, and the Edmonton Journal Trophy – Western Canada Championship.
Back to Inductees